Art practice
Fabia Claris is primarily a sculptor, but drawing has always been central to her practice.
Her three-dimensional work is essentially drawing in space. She works largely from memory, trying to give form to senses, feelings, moods, states she has experienced directly or indirectly and she draws on recollections of human, animal and bird forms to articulate memories or abstract ideas.
Whether she works in two or three dimensions, her work focuses on structure and energy in some way and involves a mixture of construction and deconstruction. It is essentially about being human, and is sometimes serious, sometimes more light-hearted.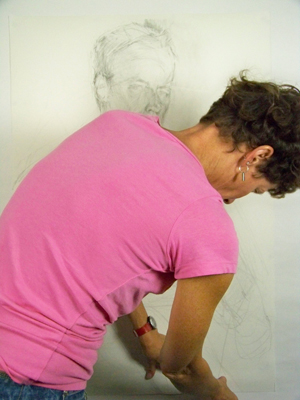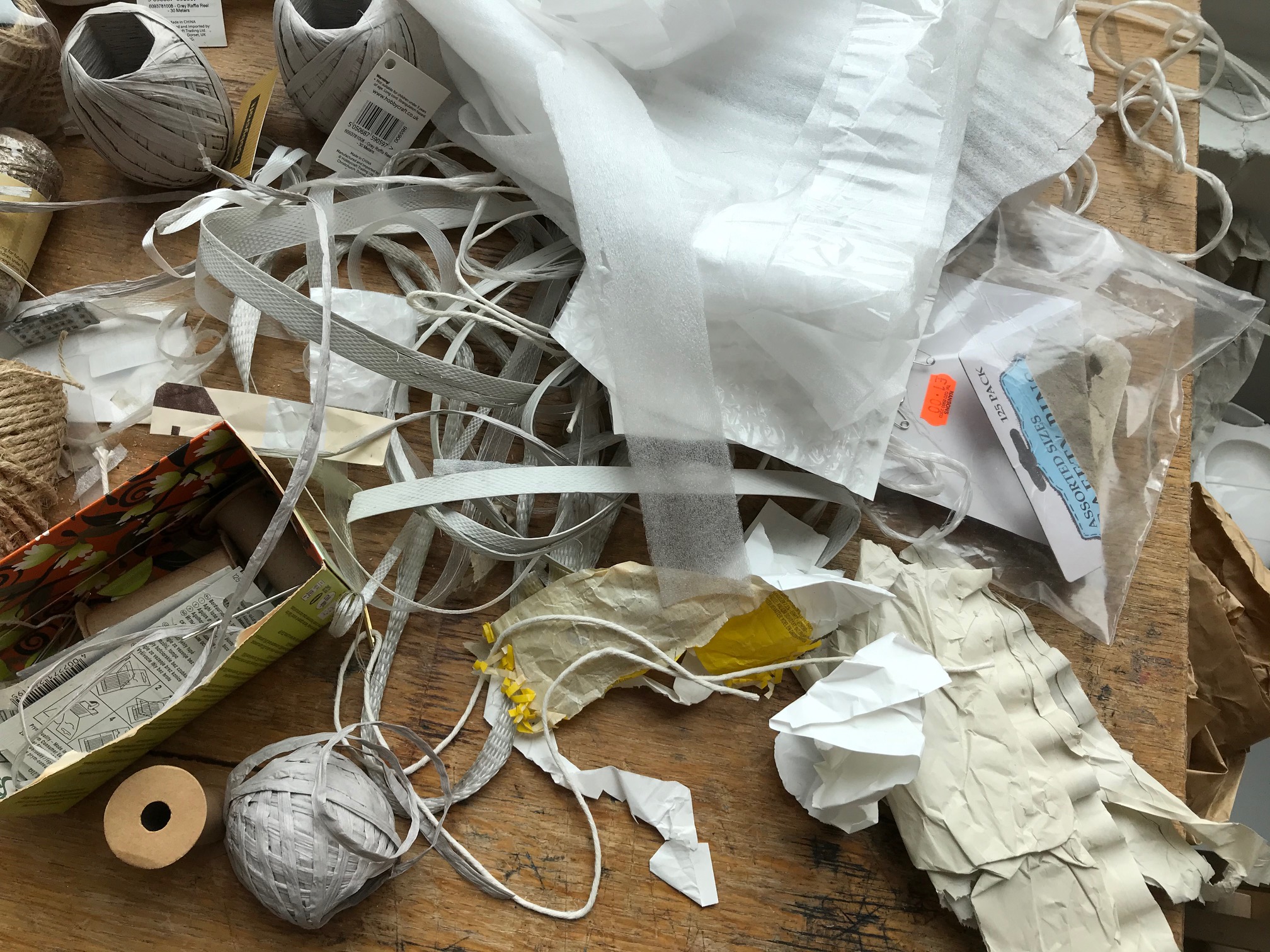 Materials
Her use of materials is integral to the structure of the pieces she makes.
She works mainly with found and recycled materials, taking them and transforming them, breaking each element down into its component parts and re-assembling it to create a material and language of her own.
She pieces her materials together, layering, glueing, cutting into them using simple and direct methods which draw on female textile traditions of weaving and tying.
Training
After graduating in English from Cambridge and doing a foundation at Central, Fabia studied sculpture at Wimbledon School of Art before working as an apprentice to a master carver in York.
She subsequently studied anatomy at the Ruskin and spent two years as a postgraduate at the Royal Drawing School and a year at Kensington and Chelsea concentrating again on sculpture.
She was awarded a Winston Churchill Travelling Fellowship to Italy and France to study anatomy in relation to sculpture.